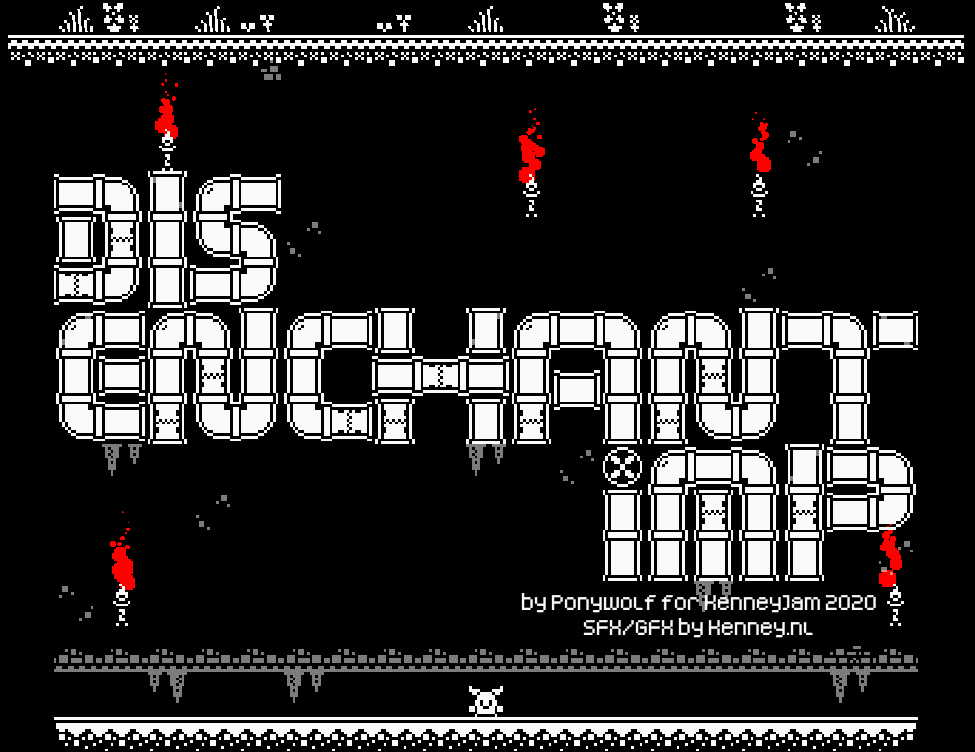 Disenchant Imp
Another Kenney Jam in the books!
---
I always say after doing a jam that, "this was by favorite jam ever," but in this case it's actually true. Kenney's 1-bit tile set is a pleasure to work with and can be morphed to fit nicely into nearly theme.
This year, used both the 1-bit set and the 1-bit platformer set and also 100% sound fx from Kenney.nl. Tools were Solar2D, Tiled and PhotoShop 5.5--my prefered pixel editor. That said, other than adding an outline around the main character, I didn't do any sprite editing...


The gameplay is based on the awesome NeoGeo puzzler "Magical Drop" but very simplified due to time constraints.
All in all, another fun Jam!
Files
DisenchantImp-win32.zip
1 MB
Aug 23, 2020