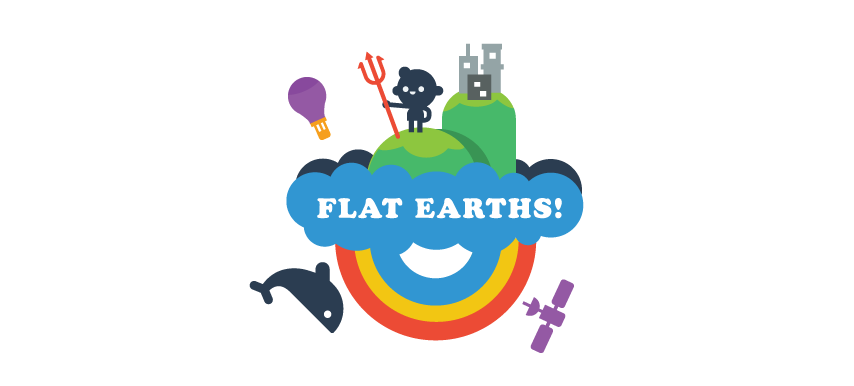 Flat Earths!
A downloadable game for Windows, macOS, and Linux
ABOUT THIS GAME:
Are you one of those ROUND-EARTHERS? Do you think the sun isn't hung from a bale of twine cast down from the star-heavens? Well then, don't bother trying this couch-multiplaying, trident-hurling, death-o-gasm of an aquatic mammal simulation.
JUST DON'T BOTHER!
IT'S NOT FOR YOU. Go back to your schooools and your interwebs, sheeple.
Still here? Then you're in the club. We meet every Thursday under the wilted elm behind the ghost of the old Windsor Castle in Boise Idaho. Bring torches, skepticism, and a preparedness for mind destroying truth. Also BYOB.
STAY WOKE!
As for features, it's more like, what's NOT in this game! Am I right!?
1-4 Players local death-match insanity with AI opponents to fill out the roster
Multiple movement, scoring, and collision modes which can be randomized to increase the insanity
Multiple rendering modes which can be stacked to further increase the insanity
Toggleable 'goodies' to increase things like player speed, opponents' size, and general insanity
A general thumb in the eye of science and rational thought
Download
Click download now to get access to the following files:
Flat-Earths-Windows.zip
21 MB
Flat-Earths-OSX.zip
25 MB
Flat-Earths-Linux.zip
40 MB